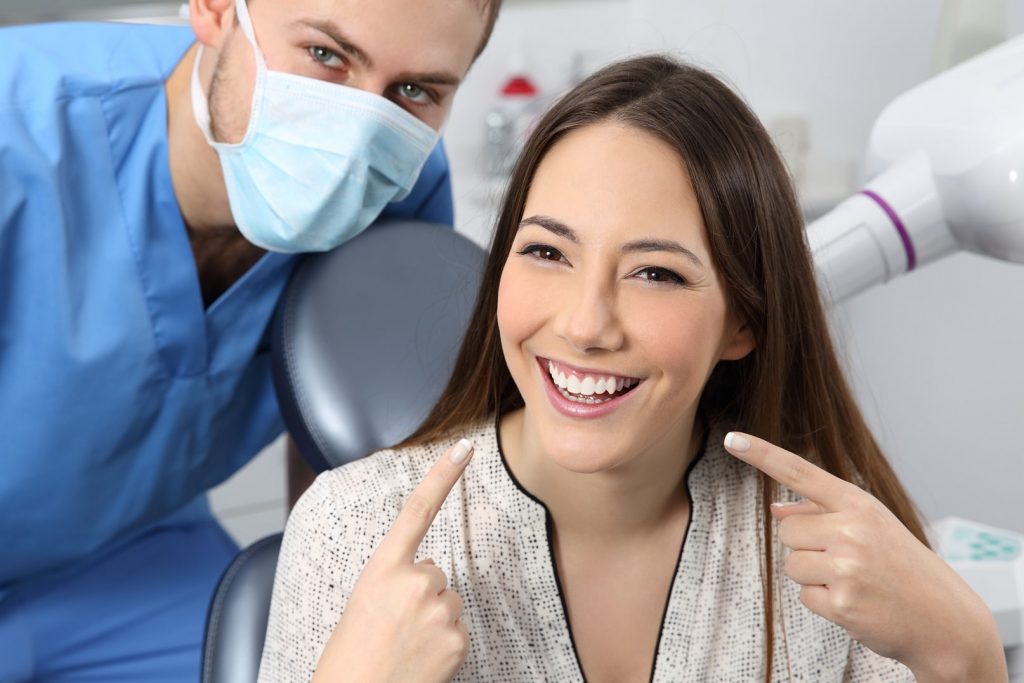 You may have noticed that when you visit your dentist's office you often have two different individuals work on your teeth. One of these individuals is your dentist, while the other is your dental hygienist. The two of them work very closely together to help you achieve and maintain excellent oral health, but there are some differences between the services that each one of them perform. Following are some of the basic services offered by a dental hygienist:
Patient screening procedures. Your oral health and your overall health are very closely interconnected, and so information about both are essential for your oral care professionals to know. Where needed, your dental hygienist will assess your oral health condition, review your overall health history, perform oral cancer screening, head and neck inspection and dental charting, and will take your blood pressure and pulse.
Dental x-rays. Your dental hygienist is able to take and develop dental x-rays in order for your dentist to better assess exactly what is going on with your teeth and supporting structures.
Removing plaque and calculus. Plaque is the soft, normally white or yellow, sticky substance that tends to coat the surfaces of your teeth and that you attempt to remove with daily brushing and flossing. It is filled with bacteria that can eat away at the enamel of your teeth and cause decay, so it is important that in addition to brushing and flossing daily you also receive professional cleanings every six months that can more thoroughly remove all plaque that may have been left behind. Where plaque has remained on tooth surfaces long enough to form into hardened calculus, the dental hygienist will be able to remove it using special dental tools.
Applying protective materials to the teeth. In many cases dental hygienists will recommend the use of fluorides and sealants to help further clean and protect teeth against those things that would cause decay.
Educating patients on proper oral hygiene habits. Brushing twice a day and flossing once a day isn't actually effective unless it is done properly. Your dental hygienist can show you how to properly brush and floss your teeth so that you effectively clean all accessible surfaces as well as you possibly can.
Counseling patients on their nutrition. Good nutrition can have a positive impact on one's oral health, but unfortunately few individuals understand exactly what good nutrition means. Your dental hygienist can help you to understand what foods comprise good nutrition and will therefore help to protect your oral health and comfort.
Making dental impressions. Dental impressions, or teeth models, can be very useful to dentists in evaluating their patient's treatment needs. Your dental hygienist can help you by making these impressions for your dentist to review.
Documentation and office management. Your dental hygienist can help to keep records of your oral health and treatment history so as to ensure you receive the high-quality, efficient service and care you need and desire.
In order to perform these valuable services, a dental hygienist is trained to use hand and powered tools, including ultrasonic devices, in order to thoroughly clean and polish teeth. They know how to remove stains from the surfaces of the teeth with an air polisher that uses air, water and baking soda. Obviously they know how to use x-ray machines, as well as the close connection between nutrition and oral health. They know which toothbrushes and other oral-care devices will work best for their patients, and can help to explain why these choices are best.
Generally speaking, dental hygienists are very warm, friendly and skilled professionals. They are sensitive to their patients' needs and are able to perform many helpful tasks as efficiently and comfortably as possible. They are an integral part of your dentist's office.